Anthony broke into the legal profession as an unpaid filing clerk in early 2013. From there, he worked his way up to legal assistant, paralegal, law clerk, and now—attorney. There is no part of your case that he does not know how to handle—personally.
He began working for Guenard & Bozarth, LLP after finishing his master's thesis in the fall of 2013.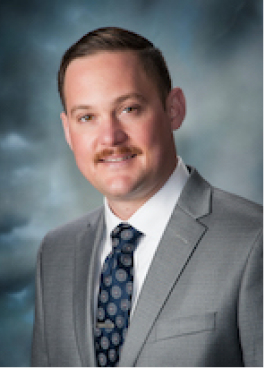 Anthony began his law school education at Lincoln Law School of Sacramento in the fall of 2015. He went to school at night while working more than full-time at Guenard & Bozarth, LLP during the day. He graduated from Lincoln Law School, cum laude, in May 2019. He was awarded the Moot Court Award for Best Written Brief in addition to obtaining the highest grade in legal research and writing. Always known to finish strong, he made the Dean's Honor List in his final year of law school for ranking number three in his class for that calendar year. He also passed the California Bar Examination on his first try.
While working as a legal assistant, paralegal, and law clerk at Guenard & Bozarth, LLP, he has worked on several hundred cases ranging from vehicle accidents, injuries from animals, slip and falls, trip and falls, medical malpractice, elder abuse, wrongful death, insurance bad faith, and others. He has also prepped for and attended 8 different trials in 5 different California counties. He prides himself in providing excellent service to clients and being a part of a full-service law firm. Anthony is ready to take your case and ensure you are fairly compensated for your damages.
Lincoln Law School of Sacramento: J.D., cum laude
MTI College of Sacramento: A.A., Paralegal Studies
California State University, Stanislaus: M.A., History
California State University, Stanislaus: B.A., History
Università della Tuscia, Viterbo, Italy
Admitted to Practice in all California State Courts
Capitol City Trial Lawyers Association
Anthony is married to Tracy and they have one son, Kai. In his spare time, Anthony enjoys riding his bike along the many trails along the American and Sacramento Rivers. He also enjoys traveling, camping, watching baseball, and anything historical.
We will promptly investigate your car, motorcycle or truck crash to pursue maximum damages.
If you were injured by someone's animal or unsafe property, we hold that owner accountable
Wrongful death is a legal term referring to a person who is fatally injured as a result of the negligence of another person or entity.
We fight back when legitimate claims are unfairly denied by insurance companies.
Bad faith litigation is becoming more common as the insurance industry continues to engage in dishonest practices that trample the rights of policyholders.
INSURANCE COMPANIES KNOW US BECAUSE THEY'VE PAID OUR CLIENTS OVER
$130 MILLION DOLLARS.