Thousands of families in Sacramento and throughout California trust nursing homes to provide safe daily care for their elderly loved ones. While most of these establishments do their utmost to provide compassionate and responsive elder care, some unfortunately fail in their duties to their residents. Nursing home neglect is a pervasive problem throughout the United States, and unfortunately, many incidents of neglect go unnoticed for too long and ultimately lead to devastating harm.
If you believe your elderly loved one has suffered any type of harm due to neglect from their caregivers in a Sacramento area nursing home, it is vital to know your legal options for addressing this problem effectively. A Sacramento elder abuse attorney is the ideal resource in this situation as they can determine whether nursing home neglect has indeed occurred and help your family understand your options for addressing and resolving the situation.
The attorneys at Guenard & Bozarth, LLP, have extensive professional experience resolving a wide range of personal injury cases in Sacramento, including those pertaining to nursing home neglect. We know the emotional strain these cases often carry and the many questions you are likely to have when it comes to proving liability and holding at-fault parties accountable for the harm they have done. You have a limited time in which to pursue legal recourse against whoever abused and/or neglected your elderly loved one, and the sooner you connect with a legal representative you can trust, the more likely you are to succeed with your recovery efforts.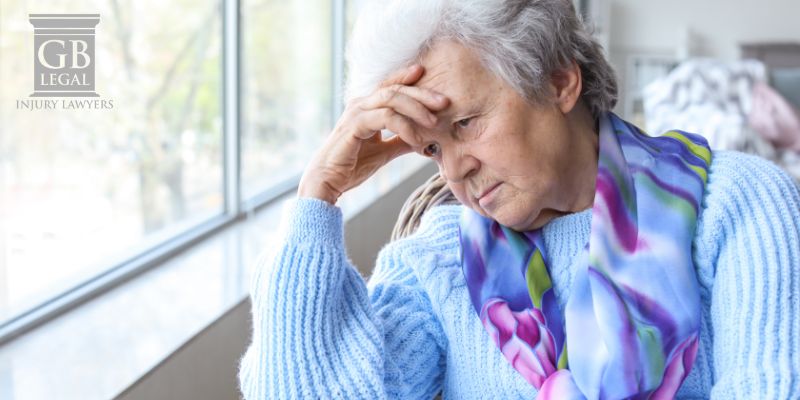 While it is technically possible for you to pursue a civil claim without legal representation, this is inadvisable for many reasons. First, you must meet very strict procedural deadlines when it comes to filing your case with the court. Second, you will face a very difficult process of securing the evidence needed to support your claim. Typically, proving liability for nursing home neglect requires physical evidence, testimony from witnesses, and you may need to consult various medical experts to help you prove the truth of the situation. Finally, even if you managed to prove the truth of the situation, you would be unlikely to secure as much compensation as a Sacramento elder abuse attorney could have obtained for you.
When you have Guenard & Bozarth, LLP, handling your nursing home neglect case, we will immediately begin building your claim by determining what evidence we will need to prove the truth of the situation and hold the at-fault parties accountable for the harm they have done. We take time to learn each client's unique story and help them build individualized case strategies, and we will help our client prepare for the variables that may arise unexpectedly and complicate their proceedings.
Whether you are pursuing a civil claim in response to your loved one's injuries or illness or you must file a wrongful death suit after an elderly loved one has died suddenly in their nursing home, we can help. Our team will provide ongoing support through each stage of your claim, from initial evidence gathering and court filings to assessing the scope of your claimable damages and holding all liable parties accountable for the harm they've done. The sooner you reach out to our team for assistance, the sooner we can begin building a comprehensive civil claim for you.
If you have placed an elderly loved one in a Sacramento-area nursing home, it is vital that you stay vigilant for the signs of nursing home neglect and act accordingly once you identify that a problem has occurred. Nursing home neglect can manifest in various ways, but the bottom line in any such case is that your elderly loved one's basic living needs are not being met by those responsible for their care. A few of the most common indicators of nursing home neglect include:
Changes in an elder's demeanor or personality. Some victims of nursing home neglect may become withdrawn, depressed, anxious, and display other marked changes in their personality. These issues can also be signs of abuse, and victims may be scared to speak up out of fear of reprisals from their abusers. If your elderly loved one's demeanor has changed, be sure to talk with them and assure them that you can help if there is a problem.
Unexplained injuries and changes in their medical status. While it's natural for elderly nursing home residents to gradually deteriorate from age and medical complications that no one can stop, there is a major difference between the natural progression of illness or aging and downturns in medical status from neglect. If your loved one has suffered an injury or developed new symptoms, you should demand to see incident reports and medical reports that offer a clear explanation for these negative developments.
Medication mismanagement. Many nursing home residents require various prescription medications, and nursing home staff must always monitor patient medication schedules, ensure correct dosages, and ensure dosage schedules are followed correctly. If your loved one has not been receiving necessary medication, has received incorrect medications or incorrect dosages, or if nursing home staff have otherwise mismanaged their medications, these are all clear signs of neglect.
One of the most common indicators of nursing home neglect is the appearance of bedsores or pressure ulcers. Bedridden nursing home patients must be regularly repositioned so they do not develop bedsores. These medical issues will worsen very quickly once they appear and can be difficult to treat. If your loved one has developed a bedsore, this shows that their caregivers are not repositioning them as necessary.
Malnutrition and dehydration. Ensuring a nursing home resident has access to clean water and nutritious food is the most basic need that nursing home staff must fulfill. If your loved one seems to be losing weight rapidly, has decreased energy, or displays any signs of dehydration or malnutrition, it is crucial to assess the details of the situation immediately, so this does not continue and potentially put their life in jeopardy.
Ultimately, if you notice any significant and worrisome changes in your elderly loved one's condition, you have the right to demand an explanation from their nursing home. It's common for nursing homes to step in to attempt to protect their employees or attempt to cover up isolated incidents of abuse or harm from neglect. Contacting an experienced Sacramento elder abuse attorney as quickly as you can helps ensure that you can recover the evidence you may need to prove the truth of the situation and hold the appropriate parties accountable for the harm they have caused.
California upholds strict laws pertaining to nursing home neglect and other forms of elder abuse, and it is possible for the at-fault party in your case to face civil liability for all of the damages they have caused, as well as criminal penalties. Liability for nursing home neglect could fall to a single nursing home staff member, but there is a high chance for their employer to bear vicarious liability as well. While nursing home staff are required to fulfill their duties in good faith and do their best to ensure the safety and health of their residents, their employers must ensure they follow regulatory guidelines and adhere to workplace safety protocols at all times.
Your Sacramento elder abuse attorney can review the details of the situation and determine whether liability falls to a specific staff member, their employer, or both. Once you have proven the truth of the situation and identified the party or parties responsible for harming your elderly family member, the next step of your case will be proving the full scope of the damages they caused.
Like most other personal injury claims, a nursing home neglect case has the potential to involve economic, non-economic, and punitive damages. Economic damages are the simplest and easiest to prove with the appropriate documentation. Your Sacramento elder abuse attorney can potentially help your family recover compensation for economic damages such as:
Medical expenses. You have the right to seek compensation for increased medical bills if the defendant inflicted injuries, caused illness, or exacerbated your loved one's preexisting conditions in any way that resulted in increased healthcare costs. If they required emergency transportation and hospital treatment for an acute injury, these expenses can also be included in your civil suit as economic damages. You also have the right to claim compensation for mental health counseling and therapy they may need after their experience.
Replacement nursing home care. If you must transfer your loved one to a new facility and incur additional elder care expenses, you can hold the defendant in your case liable for these additional expenses as economic damages.
Lost income. If you had to take time away from work to address your loved one's nursing home neglect, it's possible to hold the defendant accountable for the income you were unable to earn during this time.
Attorneys' fees. California law allows you to seek compensation for the cost of bringing your nursing home neglect suit against the defendant.
Once you accurately calculate the full scope of your claimable economic damages with the help of a Sacramento elder abuse attorney, the next aspect of your case award is non-economic damages. Any type of nursing home neglect can not only be physically painful but also psychologically traumatic for both the victim and their family. The law allows a personal injury plaintiff to seek compensation for pain and suffering, and there is no limit to the amount they are allowed to claim.
Your Sacramento elder abuse attorney can help you determine a reasonable amount of pain and suffering compensation to include in your civil suit. They may base their calculation on the severity of the harm your loved one experienced and the time it takes for them to fully recover. For many personal injury plaintiffs, pain and suffering compensation overshadows the compensation they receive for their economic damages.
Finally, it is possible to receive punitive damages at the discretion of the judge handling your case. A plaintiff may not seek punitive damages directly like their other claimed losses. Instead, the judge overseeing the case may award punitive damages if the defendant's actions were egregiously negligent and/or illegal, and the amount paid is meant to punish the defendant for their actions. In the event that your loved one was harmed by any type of criminal act, punitive damages have a high chance of coming into play in your elder abuse case.
If you plan to file any type of civil claim for damages in the state, you must do so within the applicable statute of limitations or time limit for filing your case. In California, the statute of limitations for most personal injury claims is two years, and this time limit begins on the date an injury occurs. However, it is possible for the discovery rule to apply in a case if the harm done by the defendant can't be immediately recognized.
The discovery rule pertains to the date a plaintiff discovered or reasonably should have discovered the harm done to them by the defendant. Once you recognize that you may have grounds for a civil suit, it is vital to reach out to an attorney you can trust with your case as quickly as you can. The statute of limitations might appear generous, but the reality is that it will take time to compile the various elements of your case, and you will have the greatest chance of success when you have a legal representative advising you as quickly as you can after the incident.
Most civil claims for damages filed in the state each year are resolved in one of two possible ways. Most are resolved privately in settlement negotiations, as this allows all parties involved to save time and money they would otherwise spend in litigation. As long as the defendant accepts liability for all of the damages and agrees to negotiate, it is possible for the parties involved in the case to settle quickly and quietly. Most nursing homes will pursue settlement as this allows them to keep claims pertaining to nursing home neglect and other forms of elder abuse as quiet as possible, preventing damage to their reputation.
However, settlement is not always possible. This is especially true if there are criminal charges brought against the defendant in your civil claim. If the defendant simply won't settle, denies liability, or disputes the damages sought in your nursing home neglect claim, the case will need to go to trial. This will unfold on the public record, and the judge overseeing the case will make the final determinations regarding liability for all of the damages and the scope of compensation the plaintiff may receive.
During settlement negotiations, the plaintiff and the defendant meet privately alongside their respective attorneys and attempt to compromise on mutually acceptable terms for resolving the case. If settlement does not prove fruitful or if the parties cannot compromise, they will need to take their case to court and litigate. It is generally preferable to resolve a civil claim for damages through settlement if possible, but it is vital to have legal counsel you can trust prepared to represent you in litigation if necessary.
When you choose Guenard & Bozarth, LLP, to represent your nursing home neglect case in Sacramento, you will have a dedicated legal advocate readily available to provide compassionate support and responsive legal guidance through every stage of your case. Our team believes in client-focused legal counsel, and we take time to get to know each client we represent. We will listen to your story, help you identify the key areas of concern in your claim, and assist you in uncovering every available channel of compensation that may enhance your recovery.
We develop an individualized legal strategy for each client we represent because we know that no two cases are exactly alike. We'll address the unique variables present in your case and assist you in streamlining all of the proceedings ahead of you so you and your family can recover as quickly and as fully as state law allows.
When it comes to the cost of your legal representation, we take most personal injury cases on contingency, meaning our client only pays a fee if and when we win their case. However, it is often possible for a plaintiff to claim compensation for their attorneys' fees in nursing home neglect cases. Every plaintiff will face different opportunities and challenges in these claims, and our goal is to help each client we represent navigate their case with confidence and peace of mind. Contact our team today to schedule your free consultation with a Sacramento elder abuse attorney and learn how we can assist you in ensuring accountability for the nursing home neglect your family has experienced.
Sacramento Practice Areas
We will promptly investigate your car, motorcycle or truck crash to pursue maximum damages.
If you were injured by someone's animal or unsafe property, we hold that owner accountable
Wrongful death is a legal term referring to a person who is fatally injured as a result of the negligence of another person or entity.
We fight back when legitimate claims are unfairly denied by insurance companies.
Bad faith litigation is becoming more common as the insurance industry continues to engage in dishonest practices that trample the rights of policyholders.
INSURANCE COMPANIES KNOW US BECAUSE THEY'VE PAID OUR CLIENTS OVER
$130 MILLION DOLLARS.