Mr. Bozarth received a Bachelor of Science degree in Business Management from Guilford College in Greensboro, North Carolina in 1992 and attended law school at South Texas College of Law in Houston, Texas. Mr. Bozarth attended a semester of law school in Cambridge, England at Trinity College and also spent a year as a visiting student at McGeorge School of Law in Sacramento, California where he was on the Dean's List for being in the top ten percent of his class for the year he attended. He received his Doctor of Jurisprudence from South Texas College of Law in 1995 and immediately began his law career after passing the State Bar exam in November 1995.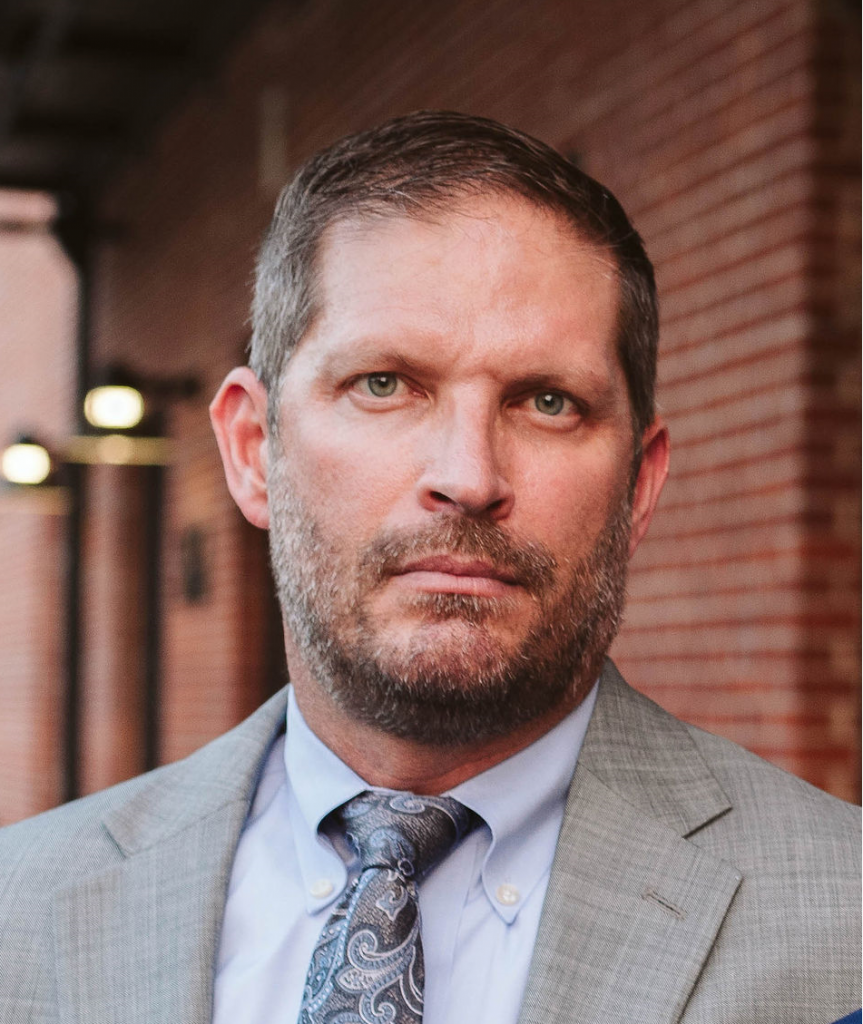 Mr. Bozarth is a current partner and co–founder of Guenard & Bozarth, LLP. He has dedicated his practice exclusively to representing plaintiffs in personal injury claims and claims against insurance companies for the wrongful denial of insurance benefits. Mr. Bozarth specializes in personal injury claims including automobile accidents, dog bite injuries, motorcycle accidents, premises liability claims, construction injuries, sexual harassment, insurance bad faith claims, trip and fall injuries, motor vehicle versus pedestrian or bicycle accidents, boating accidents and many other types of personal injury claims.
Admitted to California State Bar 1995
Capitol City Trial Lawyers Association
Elk Grove Chamber of Commerce
Consumer Attorney's of California
U.S. District Court, Eastern District of California
U. S. District Court, Northern District of California
Admitted to Practice in All California State Courts
Mr. Bozarth lives in Elk Grove, California with his wife Eva and three kids, Alex, Josh and Gramm. He enjoys hiking, camping, kayaking, and boating on Jenkinson Lake in Pollock Pines with his family. Mr. Bozarth also enjoys cycling and has participated in several century rides (100+ miles) throughout northern California including five 300+ mile trips down the coast of California with 20-40 other cyclists from the Golden Gate Bridge in San Francisco to Pismo Beach, California.
We will promptly investigate your car, motorcycle or truck crash to pursue maximum damages.
If you were injured by someone's animal or unsafe property, we hold that owner accountable
Wrongful death is a legal term referring to a person who is fatally injured as a result of the negligence of another person or entity.
We fight back when legitimate claims are unfairly denied by insurance companies.
Bad faith litigation is becoming more common as the insurance industry continues to engage in dishonest practices that trample the rights of policyholders.
INSURANCE COMPANIES KNOW US BECAUSE THEY'VE PAID OUR CLIENTS OVER
$130 MILLION DOLLARS.
Never in my life did I think I would recommend an attorney. Somehow God sent this angel of an attorney to assist me in my personal injury lawsuit. I was told by lawyers in Bakersfield that my lawsuit was frivolous because there was money in it.
I live in Elk Grove where we don't always have a lot of choices. Lawyers are one area where we have few good choices. I wanted to work with a local law firm after my motorcycle accident, and I chose Glenn Guenard and Ross Bozarth.
My daughter was involved in an automobile accident in an intersection on her 17th birthday. The other person said it was her fault and my daughter said her light was green. I am not the sort of person who sues but my insurance