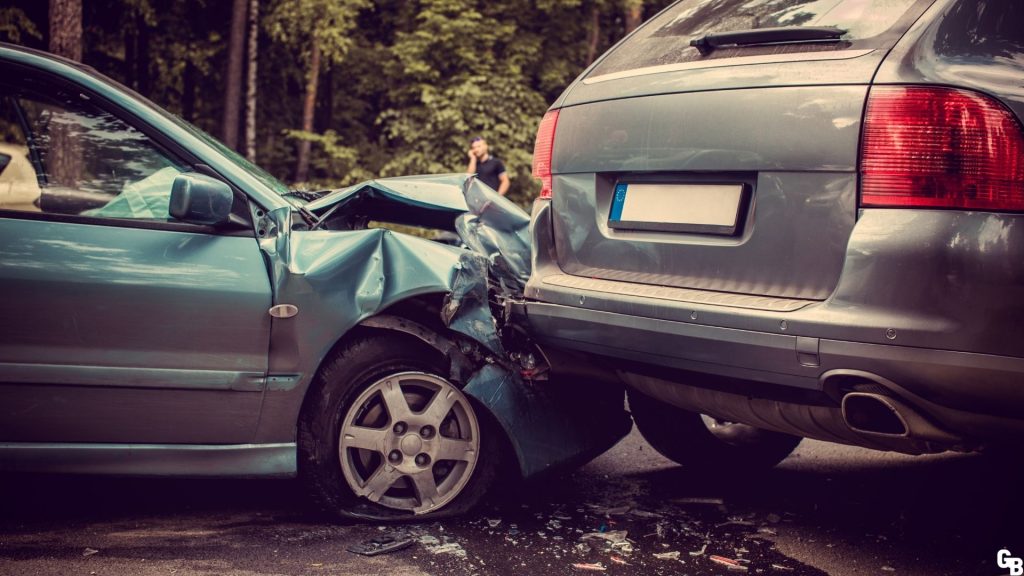 Motor vehicle accidents are one of the leading causes of death and injury in the U.S. every year. Even minor injuries from auto accidents can lead to substantial medical bills and lost wages, not to mention the incalculable amount of pain and suffering caused by the accident and its aftermath. If you or a loved one was involved in a motor vehicle accident, you deserve to be financially compensated for all of your damages. The attorneys at Guenard & Bozarth, LLP have the skills, resources, and experience necessary to fight for your rights and help you recover.
If you or a loved one was involved in an accident, every second matters. Accidents take place in the blink of an eye, and everything that follows should also happen quickly. After an accident, it's crucial that you see to your own needs and that you also collect the necessary information for a lawyer to build a solid case on your behalf. Following an accident, the first thing you need to do is seek professional medical attention. Even if you feel fine or believe your injuries are minor, medical professionals can make sure you have not suffered any internal or brain injuries you may not be aware of. Furthermore, the longer you wait before seeking medical attention after your accident, the more difficult it is for your lawyer to prove the injuries you sustained were due to the accident and not as a result of something else. Even injuries that seem minor at first may end up needing chiropractic work, physical therapy, or other medical attention and therapies later on, so getting a proper and immediate diagnosis will enable you to factor in these potential future costs when filing your claim.
Be sure to get a copy of the police report from your accident, as well as the name and badge number of the officer who wrote the report and was present at the scene of the accident. This information can be useful in your case.
Next, try to get the names and contact information of anyone who was involved in or who witnessed the wreck. It's also important to write down the insurance information of anyone else involved in the accident. Although the other party's insurance details are likely to be included in the police report, it may be helpful to have this information on hand right away.
Another step you can take to improve your chances of a successful settlement is to write down a detailed description or draw a diagram showing exactly what happened. It's best to do this while the event is still fresh in your memory. Make a point to note all relevant details, including which lane and direction you were traveling in, as well as the lane and direction traveled by the other vehicles involved in the wreck.
You may also consider installing a dashcam so you are sure to record accurate footage of any future accidents that may occur.
Depending on the type and severity of the accident, there are a number of common injuries caused by roadway accidents. Some of the most common motor vehicle accident injuries are:
Burninjuries. Burn can vary greatly in terms of severity. Some burns may be minor, while others can be fatal. More serious burn injuries can require skin grafts to heal and may cause permanent scarring.
Neck and back injuries. Neck and back injuries are some of the most common injuries sustained in car crashes no matter how big or small. These injuries may include damage to the spinal column, whiplash, herniated discs, and sprains. Whiplash can be caused even at speeds of 15 mph, with or without a seatbelt.
Brain and head injuries. Injuries to the brain and head can be among the most scary and common types of injuries sustained in auto accidents. These injuries include concussions, skull fractures, lacerations, and internal bleeding.
Broken bones. The pain caused by a broken bone can be intense. Depending on the type and placement of the break, these injuries can require surgery and may take a long time to heal.
Spinal injuries. Injuries to the spinal column can lead to numbness in the limbs, severe nerve damage, and in some cases, partial or total paralysis of the body.
Soft tissue damage. Some people experience torn or stretched ligaments, tendons, and muscles after an auto accident. Depending on the type and severity of the damage, these injuries may cause long-lasting conditions and may require surgery.
Knee injuries. Knees are delicate joints and can easily get twisted or smashed during an accident. This can result in a broken patella or tears to the meniscus, cartilage, or ligaments, which are caused by the sudden twisting of the lower leg.
Lacerations. Broken glass, flying objects, or protruding metal can cause lacerations and open wounds to any part of the body.
If you or a loved one has experienced any of these or another type of injury due to an auto accident, you deserve financial restitution and compensation for your losses. If you were involved in an accident, make sure you receive medical attention right away.
If you or a loved one has been injured in a car, truck, or motorcycle accident in Elk Grove, California, you need to contact an experienced personal injury lawyer to help ensure you receive compensation for your losses. Thousands of motor vehicle accidents occur every year on California roadways, and many of these accidents result in serious injuries or even death. In 2019, there were more than 36,000 deaths caused by motor vehicle accidents in California alone, and thousands more accidents resulting in injury, hospitalization, and loss of work. In 2018, there were 783 accidents in Elk Grove resulting in death or injury. If you or a loved one was hurt in a motor vehicle accident in Elk Grove, it's important to talk to a lawyer immediately following the accident so you are aware of all the necessary steps to getting compensation.
One of the greatest tragedies is when people suffer traumatic injuries during a motor vehicle accident and are not able to collect adequate compensation to cover the cost of their medical bills or make up for the loss of work and income. This can happen when there is not a clear party responsible for the accident, or when there is insufficient insurance coverage. However, in most cases,this scenario can be avoided completely by choosing an experienced lawyer who can provide quality legal counsel. Our team of attorneys prioritizes clients' needs and genuinely cares about each client. Our entire team is committed to delivering the best services possible. At Guenard & Bozarth, LLP, we will fight for you in court, and we will fight for the compensation you deserve from insurance companies.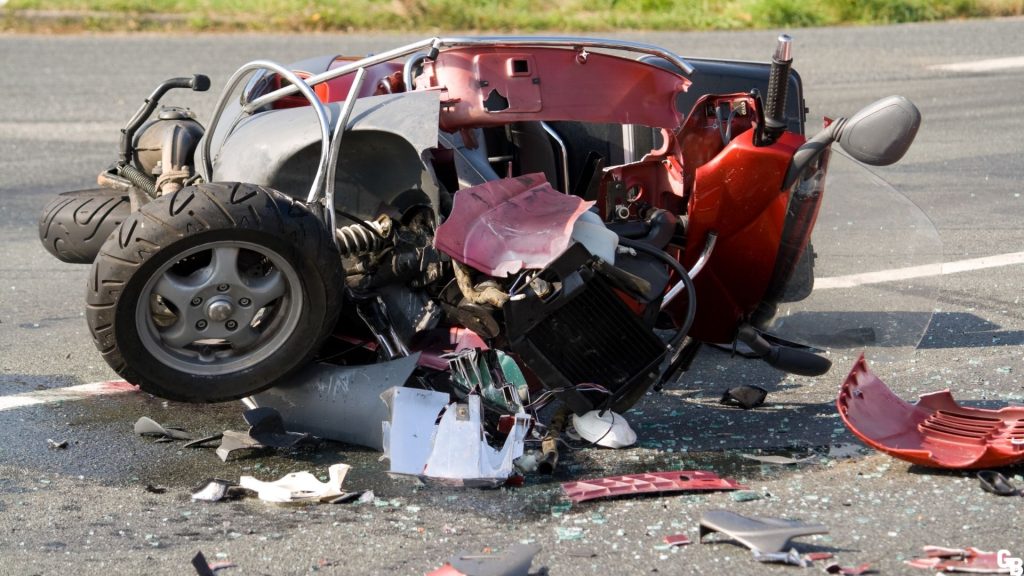 If you or someone you love was hurt in a car, truck, or motorcycle accident in Elk Grove, it can be difficult to know exactly how much compensation you are eligible for. Understanding how much compensation you should ask for is one of the first steps to ensuring you receive adequate and fair compensation after your accident. Our team of legal professionals can help you determine what damages you are eligible to claim and can also help you estimate the overall costs of vehicle repairs, lost wages, medical bills, and future expenses that may incur as a direct result of the accident. Unfortunately, medical expenses are rarely one-and-done, making it hard to estimate the total long-term cost. A personal injury lawyer has experience calculating damages and making claims and knows how to deal with insurance companies. Your attorney can help you determine the potential costs of ongoing treatment and rehabilitation, as well as any other possible damages. When making your claim, there are several types of damages you may be able to file. Possible damages include:
Lost wages
Medical costs
Pain and suffering
Inability/reduced capacity to earn wages
Punitive damages
Many individuals find themselves unable to work and earn wages for a period of time following a motor vehicle accident. When filing a claim after an accident, your lawyer may instruct you to ask for compensation for time missed from work. This includes time off work while recovering from your injuries at home as well as time spent in the hospital. Sometimes motor vehicle accidents cause long- or short-term conditions that inhibit or restrict your ability to perform your usual job duties.
Sometimes these conditions may prevent you from doing your job at all. In this case, you can include "Reduced Earning Capacity" on your claim. If your lawyer is able to prove that the responsible driver caused the accident by acting maliciously or recklessly while behind the wheel, you can file for additional "Punitive Damages" as well. In order to receive the compensation you deserve, it's important that you know which damages you are eligible to receive, and that you file your claim as early as possible. Your Elk Grove attorney can help you through this process.
Lawyers at Guenard & Bozarth have successfully represented thousands of clients injured in motor vehicle accidents in Elk Grove and throughout Northern California. If you were hurt in a car crash, our lawyers will work tirelessly to ensure you receive fair compensation for your losses.
There is a lot of legal work that goes into making a successful claim. While you are recovering from your injuries, your lawyer will:
Organize and collect all necessary documentation and proof
Calculate costs and expenses resulting from the accident and determine available damages
Negotiate with claims adjusters on your behalf
Ensure you receive proper medical care and treatment at an Elk Grove facility
Prove negligence
If there is a possibility that your accident was caused by another person's negligence or recklessness, your lawyer will do everything in their power to collect proof of negligent behaviorand build a solid case against the responsible party. If you were involved in an accident, especially a hit-and-run accident, there is a good chance you are eligible for compensation from the negligent party. If you were injured through no fault of your own, your Elk Grove injury lawyer will make sure the party responsible is held accountable.
For over 25 years, Guenard & Bozarth have been providing quality, reliable, and dedicated legal services for individuals hurt or injured in auto accidents in Elk Grove and surrounding areas. We value each and every client and strive to hold the drivers, corporate entities, government bodies, and insurance companies involved accountable for the trials they are facing. During our years spent helping crash victims collectcompensation, we have successfully handled cases stemming from a wide variety of accident types and causes. Some common accidents here in Elk Grove include:
Failure to yield
Hit-and-run accidents
Roll-over accidents
Rear-end collisions
Distracted driver accidents
Drunk driver accidents
Left-turn accidents
Parking lot accidents
Rideshare accidents
School bus accidents
Intersection accidents
Speeding accidents
Accidents caused by auto defects
During the quarter-century we have spent representing individuals in personal injury, wrongful death, and car crash cases, our team of lawyers here at Guenard & Bozarth have collected over $130 million from insurance companies on our client's behalf. Guenard & Bozarth is the premier legal firm serving Elk Grove, Lodi, Galt, Sacramento, and the surrounding communities. When we take on a client, our lawyers remain intimately involved with the case and the client through every step of the process. We are dedicated to seeingour cases through to the end, even those that do not settle easily. If you or a loved one was injured in a car, truck, or motorcycle accident in Elk Grove or Northern California, contact Guenard & Bozarth today.
We will promptly investigate your car, motorcycle or truck crash to pursue maximum damages.
If you were injured by someone's animal or unsafe property, we hold that owner accountable
Wrongful death is a legal term referring to a person who is fatally injured as a result of the negligence of another person or entity.
We fight back when legitimate claims are unfairly denied by insurance companies.
Bad faith litigation is becoming more common as the insurance industry continues to engage in dishonest practices that trample the rights of policyholders.
INSURANCE COMPANIES KNOW US BECAUSE THEY'VE PAID OUR CLIENTS OVER
$130 MILLION DOLLARS.