The term "personal injury" refers to any situation in which one party harms another party physically, psychologically, economically, or in a combination of ways. Whenever one party's negligence or intentional misconduct results in damages to another party, this can form the foundation of a personal injury case. Every state has different laws for resolving personal injury cases, and if you are hurt in Elk Grove by the actions of any other party, it is essential to know the California laws that will apply to your situation.
If you or a loved one is struggling with the damages another party inflicted, you have the right to hold them accountable and seek compensation for your losses. The right attorney is an invaluable asset in this situation. An Elk Grove personal injury attorney can help determine liability for the incident, gather the evidence needed to hold a defendant accountable, and accurately calculate the damages you can seek for your losses.
The attorneys at Guenard & Bozarth, LLP, have helped many clients in Elk Grove and surrounding communities with their personal injury claims. We know how challenging it can be to confront the various ill effects a personal injury has had on your life and the stress and uncertainty that comes with pursuing any civil case against another party. Whatever your personal injury claim may entail, you can trust the team at Guenard & Bozarth, LLP, to guide you to a positive outcome.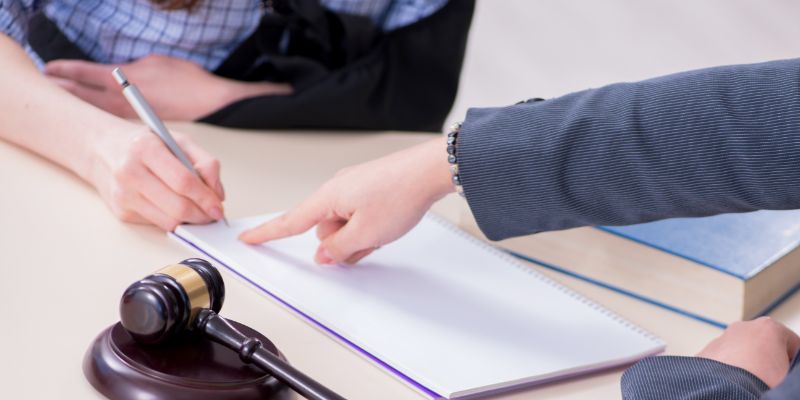 When you need legal counsel for a personal injury case in Elk Grove, it is vital to choose not only an experienced attorney with a solid professional record of successful cases but also one who has experience handling cases like yours. The team at Guenard & Bozarth, LLP, has professional experience handling all types of personal injury cases in Elk Grove, including:
Car accident claims. Car accidents are a leading cause of personal injuries in Elk Grove and throughout the state. We can help prove fault for your recent collision, collect as much compensation as possible from the at-fault driver's auto insurance, and build a personal injury claim when insurance alone cannot compensate your damages.
Truck accidents. Any crash involving a commercial truck is not only likely to generate substantial damages but also lead to more complex legal issues than a standard car accident case. We can help prove liability for a truck accident in Elk Grove and maximize the compensation you obtain.
Motorcycle accident claims. A motorcycle accident has a higher chance of causing catastrophic or fatal injuries than a standard car accident. We have helped many injured riders recover from these incidents and maximize their case awards.
Premises liability claims. If you or a loved one suffered a slip and fall or similar injury on another party's property, you could have grounds for a premises liability claim against the property owner. Every property owner must ensure their premises are safe for lawful guests and visitors, and when they fail to uphold this responsibility, they face liability for any resulting damages.
Dog bite claims. There is a strict liability rule in place when it comes to dog bites, meaning a dog owner is fully responsible for any harm their pet inflicts on others. As long as you can prove you did not provoke the attack and were lawfully present wherever the attack occurred, the owner of the dog that attacked you is liable for your damages.
The attorneys at Guenard & Bozarth, LLP, have successfully represented a wide range of personal injury claims for clients in the Elk Grove area, and we know what it takes to win your impending case. We take the time required to get to know every client we represent, helping them determine the optimal paths to recovery. Whether you anticipate filing any type of insurance claim before filing your civil suit or you expect to proceed directly with a civil claim, we are ready to provide the comprehensive legal counsel you need to approach your case with confidence.
Before you can obtain any compensation for the damages you suffered, you must identify the party or parties responsible for harming you and gather the evidence necessary to show the extent of the harm they have done. Most of the personal injury cases filed each year arise from acts of negligence, or failure to use reasonable care in certain situations. However, it is possible to have grounds for a personal injury claim in response to an act of intentional misconduct, such as driving under the influence (DUI) or interpersonal violence.
Your Elk Grove personal injury attorney can assist you in proving fault for your damages. This is likely to require a combination of physical evidence from the scene of your injury, digital evidence like computer data, phone records, or security or traffic camera footage, and testimony from witnesses who saw your injury happen in real time. If your case involves any complex technical issues, our firm can coordinate expert witness testimony from relevant professionals who can provide valuable insights into the most complicated aspects of your case.
The goal of a personal injury claim is for the plaintiff to receive the compensation they need to be as whole as possible again after being harmed by a defendant's negligence or misconduct. A personal injury claim typically involves economic damages, or the direct financial effects of the incident in question, and non-economic damages, which include the pain and suffering the victim experienced because of the defendant's actions.
Economic damages are typically proven with the appropriate documentation. For example, if you suffered physical injuries from the incident in question, you could hold the defendant accountable for all resulting medical expenses. Your Elk Grove personal injury attorney can assist you in gathering medical bills and any other documentation you will need to prove the full scope of the medical care you require due to the defendant's actions. This includes both immediate and future medical care if you require ongoing medical treatment to reach full recovery from your injuries.
If you are left unable to work for an extended time due to the defendant's actions, they are also liable for your missing income. You can hold the defendant accountable for lost wages and the value of any vacation time or paid time off you were forced to use after the incident in question. If you were permanently disabled by the defendant's actions, and you cannot return to your job, you can hold them responsible for this lost earning capacity. Your Elk Grove personal injury attorney can assist you in calculating the future income you would have reasonably expected to earn had you not been injured.
Property damages can also be recovered through your personal injury action. If the defendant damaged your home, your vehicle, or any other personal belongings, they are responsible for all associated repair or replacement costs. For example, if you were hurt in a car accident and their insurance only covers a portion of your total vehicle repair bills, you can include the remainder in your personal injury suit.
Non-economic damages are more subjective in personal injury claims and difficult for the average person to assess on their own. It might seem impossible to place a monetary value on an intangible loss like physical pain or emotional distress, but your Elk Grove personal injury attorney will know how to approach this aspect of your case. Attorneys generally use one of two methods to determine pain and suffering for their clients:
An attorney is likely to use the per diem method to determine pain and suffering when their client is expected to fully recover from their injury in the near future. This pain and suffering arrangement awards a specific amount of compensation each day the plaintiff spends recovering from their injuries. For example, if the per diem rate is set at $200 and it takes 100 days for the plaintiff to fully recover, this would amount to $20,000 in pain and suffering compensation.


When a plaintiff has suffered a catastrophic injury resulting in permanent harm, their attorney would likely use a multiplier method to determine pain and suffering compensation. This method entails multiplying the plaintiff's total economic damages by a factor representative of the severity of their condition, usually from one to five. For example, if the plaintiff is seeking $200,000 in total economic damages and is permanently disabled from the incident in question, their attorney may seek up to five times this amount in pain and suffering compensation to reflect the severity of the injury and its permanent effects.

You may be surprised to discover that your personal injury case in Elk Grove is worth much more than you initially anticipated when you choose an experienced attorney to handle your case. The attorneys at Guenard & Bozarth, LLP, aim to help each of our clients maximize their recovery as much as possible, exploring every possible avenue of compensation and seeking the most pain and suffering compensation we can win for them.
After calculating economic and non-economic damages you can claim from the defendant, your Elk Grove personal injury attorney can advise you as to whether any other variables could potentially influence the final outcome of your personal injury case. For example, if the defendant who caused your injury did so by breaking the law, or if their conduct exceeds the judge's interpretation of standard negligence, the judge may award you punitive damages to further punish the defendant for their behavior. Similarly, if the defendant is charged in criminal court, the judge who sentences them upon conviction could add restitution to the victim as one of their penalties.
While these variables could increase your final case award, it is important to acknowledge the factors that could potentially diminish it, namely comparative fault. California enforces a pure comparative fault rule that comes into play in any civil claim in which multiple parties contributed to causing the damages in question. If you are found to have partially caused your claimed damages, the judge will assign fault percentages to you and the defendant. Your percentage is subtracted from the compensation you win. For example, bearing 10% fault in a $500,000 claim would mean you will lose $50,000 of your case award to reflect your share of fault for the incident in question.
The right attorney can make a tremendous difference in the outcome of any personal injury case filed in Elk Grove. When you choose Guenard & Bozarth, LLP, to represent you, we can help gather the evidence and testimony needed to firmly establish liability for your damages. We can also help accurately calculate the full scope of the damages you can seek. Once we have compiled your case, we can then assist you with meeting all applicable procedural requirements with the court.
Most of the personal injury cases filed in Elk Grove do not go to court. Instead, the parties involved are likely to seek an out-of-court settlement, achieved through private negotiations. Private settlement allows both the plaintiff and the defendant to avoid the time commitment, expense, and stress involved with litigation. However, a settlement requires the consent of both parties, and both parties must be willing to compromise. If a settlement is not possible for any reason, the case will need to be resolved in trial, and the judge will make the final decision regarding liability for the damages in question and the plaintiff's compensation.
The attorneys at Guenard & Bozarth, LLP, are ready to guide you through your impending personal injury case. We know the stress and uncertainty that your case is likely to entail and that you may have lots of questions about how you can maximize your recovery. The sooner you reach out to our team, the sooner we can provide the support and guidance you need in this challenging time. Get in touch with us today and set up a consultation with an Elk Grove personal injury attorney.
We will promptly investigate your car, motorcycle or truck crash to pursue maximum damages.
If you were injured by someone's animal or unsafe property, we hold that owner accountable
Wrongful death is a legal term referring to a person who is fatally injured as a result of the negligence of another person or entity.
We fight back when legitimate claims are unfairly denied by insurance companies.
Bad faith litigation is becoming more common as the insurance industry continues to engage in dishonest practices that trample the rights of policyholders.
INSURANCE COMPANIES KNOW US BECAUSE THEY'VE PAID OUR CLIENTS OVER
$130 MILLION DOLLARS.