Motorcycles can be a fun andexciting way to get around. Many people love their motorcycles and use them as a secondary mode of transportation.
Though proper training and practice does help, motorcycles can be dangerous. Without the coverage and safety features of a car, motorcycle riders are exposed to many dangers on the road. Whether you are driving a motorcycle or a car, it is important to be careful when driving and watch out for vehicles of all kinds.
Unfortunately, motorcycle accidents do happen. When they occur, it is important to know what to do and have a proper attorney ready to represent your claim. Insurance companies often make the post-accident process very difficult, and having a lawyer on your side is key to receiving the compensation that you deserve.
Here at Guenard & Bozarth, we have been representing clients in their personal injury claims for many years. We have extensive experience with motorcycle accidents in Northern California, and we understand the unique challenges that you are up against.
When you work with us on your motorcycle accident claim, you work with us directly. No paralegal or messenger will replace us in face-to-face meetings. Instead, you always have the expertise and reassurance of speaking directly to an attorney. This allows you full access to ask questions and remain involved in the trajectory of your case.
We've earned over 130 million dollars for our clients in insurance company settlements alone. We have a long list of case types that we represent, and you can be sure that no matter what the circumstances of your claim, you will always come first. We can offer a free consultation as well, so you can see just how far we can go for your claim.
Motorcycle accident law is a very specific facet of personal injury law dealing with crashes that occur involving a motorcyclist. These crashes can be between two motorcycles, between a motorcycle and a car, or between a motorcycle and an inanimate object such as a guardrail or tree.
Not all attorneys can represent motorcycle accident cases. The outcomes are generally much different than simple car accidents, so it is important that you seek representation that has direct experience.
As mentioned, motorcyclists who are injured in collisions often suffer more injuries than accident victims who were driving in cars. This is because of the lack of safety features present on a motorcycle. As a result, many motorcyclists need medical attention following a collision. When the drivers in the accident have insurance, the insurance companies should cover the medical bills. This is especially true if the accident was not the fault of the motorcyclist. Unfortunately, that is not always what happens.
The bottom line for insurance companies is always profits. Though they claim to care about drivers' wellbeing, they are usually more focused on their own budget. This means that they will do anything to avoid paying in a case, especially when large medical bills are involved.
Many times, the company will call motorcycle accident victims and try to coerce them into waiving their right to compensation. They pressure victims into admitting that they're okay or make them feel as though they have to disclose their side of the story right away. The reality is, you do not have to speak to an insurance company in any determined amount of time.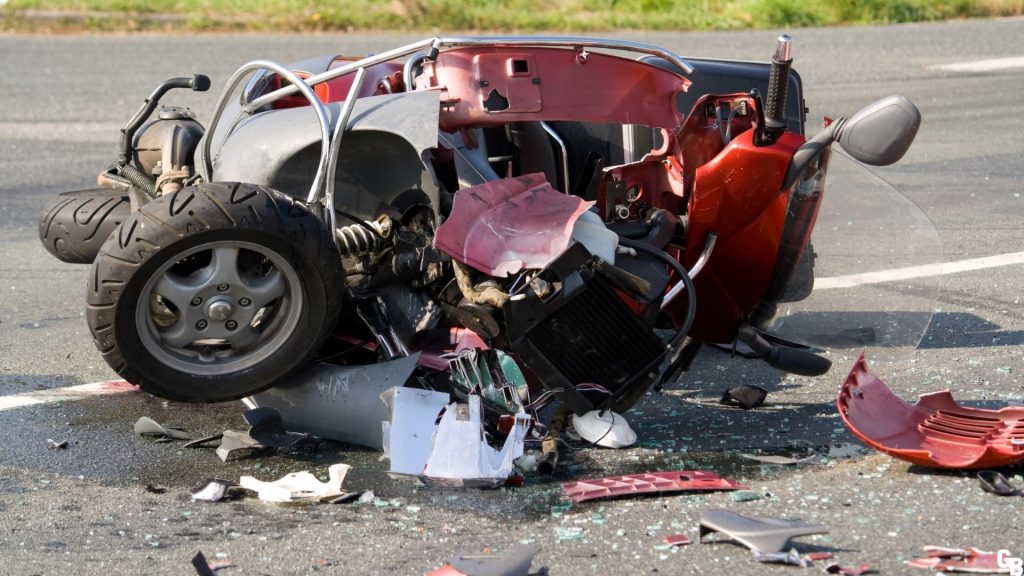 When you have a lawyer on your side, we can speak with the insurance companies on your behalf. Because we understand the tactics that the companies use to gouge money from victims, we can evade their questions and give information that will not throw away your case.
More importantly, we can help you to build your side of the story into a proper claim. We can assemble necessary evidence to show the insurance company the damage that their client did to you and why they should have to pay for the consequences. With an attorney on your side, you help to contain the accident damage to your body and make sure that it does not affect your family finances as well.
It is important to understand how negligence plays into motorcycle accident cases. When you are injured because another driver is driving negligently, you are more entitled to compensation. The accident was their fault, and they should pay.
Proving negligence is not always as simple as one would like it to be. It often takes a lot of evidence and statement parsing to build a strong negligence case against someone. Some things that we can look for are:
Security camera or smartphone footage of the accident
Witness statements
Photos of the damage (to analyze the trajectory and impact)
Phone records
Apologies or statements from the other driver
Through these pieces of information, we are able to build a case against the other driver and prove their negligence. If this can be done, their insurance should provide you with compensation.
Every motorcycle accident is different, so it is hard to predict what the damage might look like. There are lots of injuries that might occur, including:
Spinal cord injury or paralysis
Brain injury
Broken or fractured bones
Road rash
Cuts and scrapes
PTSD and emotional trauma
Permanent disability
Your compensation will likely depend upon the severity of your injuries. It is possible to have multiple injuries listed above. Of course, some of these are more severe than others. It is also worth noting that damage isn't always quantifiable. PTSD, for example, cannot be X-rayed or understood from a test. Your attorney should be able to accurately assess your diagnoses when developing a fair compensation amount.
There is often damage done to your vehicle as well. The amount for repair or replacement should be worked into the settlement. Your attorneys can ensure that it is.
There is no singular answer to this question, though we get it a lot. In reality, it depends upon the circumstances, such as the severity of your injuries, the level of negligence or malice displayed by the other driver, the damage done to your vehicle, and more. Some things that should be covered by your compensation include:
Medical bills
Physical therapy (if needed)
Lost wages from time spent away from work to heal
Pain and suffering
Our attorneys can help to create a rough estimate during our free consultation based on the preliminary information. This estimate will change as details become clear.
Some motorcycle accident cases are complex, while others are straightforward. There is no formula for how your claim will play out, but sometimes the opposing insurance company recognizes that their client is in the wrong. In these cases, litigation may not be necessary, and your attorney can settle your case outside of court. This is because the other driver's attorneys know that they do not have a chance to win in litigation, and it is in everyone's best interest to avoid the extra cost of the process.
In other cases, the persecuting side does not want to admit fault, and going to court becomes a necessity. Either way, our attorneys at Guenard & Bozarth are ready to represent you.
Personal injury law is incredibly sensitive. You are in the process of healing and are in a vulnerable state when you approach an attorney for help. It is important to find a law firm that can not only meet your legal needs but your emotional ones as well. You should expect compassion, loyalty, patience, and kindness from your attorney when in conversation with them. Their litigation style, however, needs to be tenacious and unrelenting.
You can expect that your attorney handles communication with insurance companies on your behalf, as well as providing any statements that the insurance may request. Your attorney will be charged with assembling any necessary evidence and presenting it in court to your advantage. Essentially, all developments surrounding your case should go through your attorney.
Because they are so central to your case, it is important that your attorney practices honest and clear communication with you. Ask them how they plan to update you on your case, so you know what you can expect. This often helps to alleviate anxiety and help you navigate the process.
When it comes to motorcycle accidents, no firm has more experience than Guenard & Bozarth. With our unyielding passion for justice, we provide our clients with the best legal services in Northern California. Unlike other firms, we always put our clients' needs before our own and work tirelessly to get them the compensation that they deserve. Our experience and our dedication yields results that are undeniable.
If you have been in a motorcycle accident, let us help you get the compensation that you deserve. Contact us today to get started.
We will promptly investigate your car, motorcycle or truck crash to pursue maximum damages.
If you were injured by someone's animal or unsafe property, we hold that owner accountable
Wrongful death is a legal term referring to a person who is fatally injured as a result of the negligence of another person or entity.
We fight back when legitimate claims are unfairly denied by insurance companies.
Bad faith litigation is becoming more common as the insurance industry continues to engage in dishonest practices that trample the rights of policyholders.
INSURANCE COMPANIES KNOW US BECAUSE THEY'VE PAID OUR CLIENTS OVER
$130 MILLION DOLLARS.