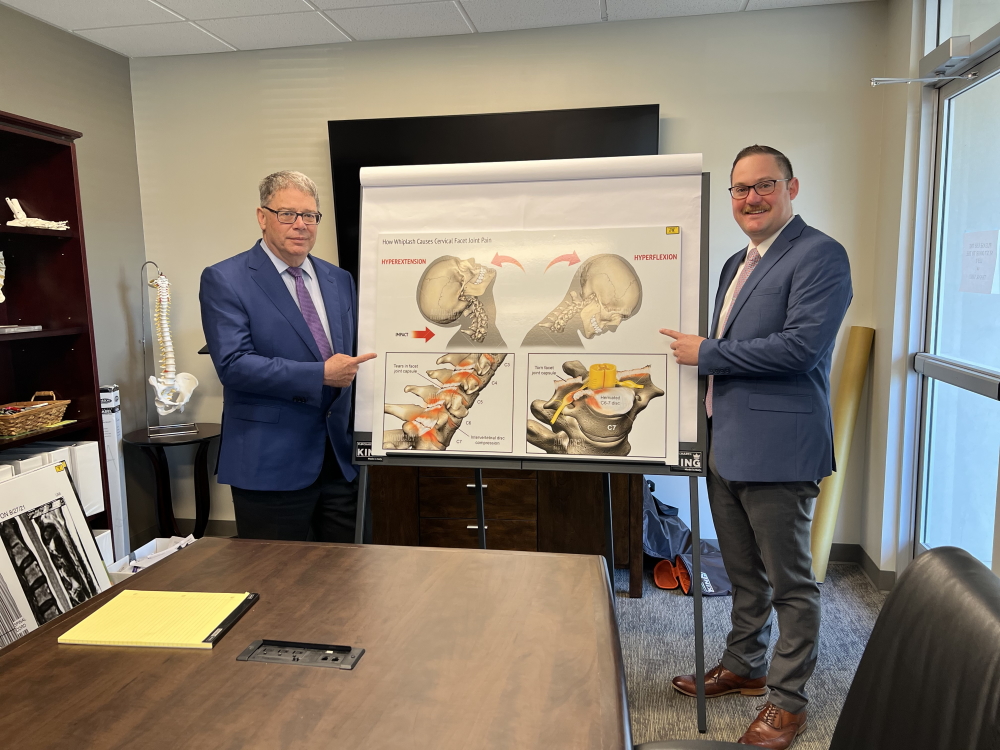 Glenn Guenard and Anthony Wallen of Guenard & Bozarth, LLP, obtained a $767,787.00 jury verdict after a seven day trial in Sacramento County on June 12, 2022 in the Collado v Young case. The top offer by State Farm before trial was $80,000. Ms. Collado was rear-ended on the freeway. Defendant admitted fault but disputed the damages. The defense doctors testified Ms. Collado sustained a minor whiplash to her neck and should have recovered in a couple of months and any symptoms or treatment after that were unrelated to the collision. The jury believed Ms. Collado's treating doctor who testified the collision injured her facet joints  and the discs in her neck which were causing her pain and she would eventually need surgery.The jury awarded $59,627 in past medical bills, $283,160 in future medical bills, $150,00 in past pain and suffering and $275,000 in future pain and suffering.
We will promptly investigate your car, motorcycle or truck crash to pursue maximum damages.
If you were injured by someone's animal or unsafe property, we hold that owner accountable
Wrongful death is a legal term referring to a person who is fatally injured as a result of the negligence of another person or entity.
We fight back when legitimate claims are unfairly denied by insurance companies.
Bad faith litigation is becoming more common as the insurance industry continues to engage in dishonest practices that trample the rights of policyholders.
INSURANCE COMPANIES KNOW US BECAUSE THEY'VE PAID OUR CLIENTS OVER
$130 MILLION DOLLARS.
Never in my life did I think I would recommend an attorney. Somehow God sent this angel of an attorney to assist me in my personal injury lawsuit. I was told by lawyers in Bakersfield that my lawsuit was frivolous because there was money in it.
I live in Elk Grove where we don't always have a lot of choices. Lawyers are one area where we have few good choices. I wanted to work with a local law firm after my motorcycle accident, and I chose Glenn Guenard and Ross Bozarth.
My daughter was involved in an automobile accident in an intersection on her 17th birthday. The other person said it was her fault and my daughter said her light was green. I am not the sort of person who sues but my insurance