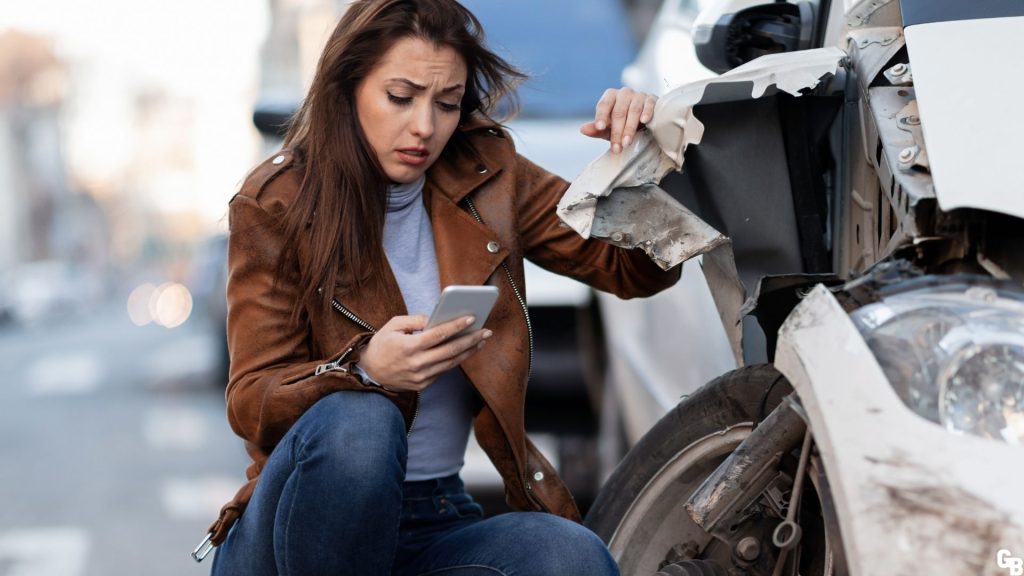 Car accidents are an all-too-common occurrence throughout the United States, including California. Unfortunately, while many accidents occur due to completely unforeseeable hazards, others occur because of the negligence of the drivers involved. Distracted driving, driving under the influence, aggressive driving, and speeding are just a few car accident causes that can lead to legal proceedings against the drivers responsible.
It is crucial to note that every California driver has a duty of care to operate their vehicle safely at all times. When drivers fail to uphold this duty of care and injure other drivers, they become liable for injured drivers' damages.
At Guenard & Bozarth, LLP, our team of Elk Grove car accident lawyers have extensive experience helping our clients recover damages from car accident losses. Motor vehicle accidents continue to be a leading cause of accidental death and injury throughout the country, and any driver injured due to another driver's negligence should know their options for legal recourse. If you need an Elk Grove car accident attorney, we will be happy to lead your recovery.
If you intend to take legal action after a car accident, it is best to have an experienced car accident attorney help you with this process. Even if you do not plan to file a personal injury lawsuit against the other driver and will file an auto insurance claim to recover, you can benefit from the skills of a car accident lawyer. You will have a much easier time dealing with the insurance company if you have an experienced attorney to draft your initial claim letter.
Ultimately, it is always best to have legal representation if you intend to take any type of legal action after a car accident. While it may be possible to pursue your recovery on your own, you will need to navigate complex California civil statutes and court procedures while also dealing with the aftermath of your accident and the subsequent recovery. Hiring an experienced Elk Grove car accident lawyer to represent you means you can focus on your recovery knowing that your legal affairs are in capable hands.
You may not need an attorney for every car accident you experience. For example, if you experienced a minor fender-bender that only caused cosmetic damage to your vehicle, you can likely handle the situation on your own. Exchanging insurance information with the other driver and filing a minor insurance claim for your damages should be a straightforward process. However, it is still essential that you seek medical treatment after a minor accident. Even if you do not think you were injured, you may have suffered injuries that have not yet manifested noticeable symptoms.
The determining factor in deciding whether to hire an attorney after a car accident should be whether you suffered any injuries. If you will need to prove and claim medical expenses, pain and suffering, lost income, or any other damages beyond minor vehicle repairs, you should have legal counsel on your side. If you are unsure about whether you need legal representation after a car accident, consider taking advantage of an attorney's consultation offer so you can learn more about your options for recovery and how legal counsel may benefit your situation.
If you or a loved one experience a car accident in the Elk Grove, CA area, the first steps you take immediately following the incident will have a significant impact on your recovery. First, you must remember California's law about reporting car accidents. State law requires drivers to call 911 to report any car accident that causes injury, death, or significant property damage. If you have any reason to wonder whether you should notify the police about an accident, it is usually best to be safe and notify the police. If you were to have an accident that warranted a call to 911 but failed to report it, you could face legal penalties. Erring on the side of caution and reporting your accident not only ensures this will not happen, but also ensures that you will have an official police report regarding the accident.
After an accident occurs, stop your vehicle and check yourself for injuries. Depending on the severity and location of the accident, you may not be able to move. Your next steps will depend on whether you are seriously injured. Car accidents can cause broken bones, traumatic brain injuries, spinal injuries, and other catastrophic injuries that may require immediate medical attention. Always put your health first after a car accident.
If you are seriously injured, do not leave your vehicle and avoid moving as much as possible. If you believe you have experienced serious injuries, moving too much can potentially make your injuries worse. After your 911 call, simply wait for paramedics to arrive. If you can do so without aggravating your injuries, try to take photos of the accident scene and your injuries from your seat. These photos could prove useful in a future insurance claim or personal injury suit against the other driver.
If you are not seriously injured and feel well enough to get up and move around, check yourself and your passengers for injuries before checking on the other driver. While you may need to move your vehicle out of the way of traffic, it is a good idea to try and take photos of the positions of your vehicle and the other driver's vehicle before doing so. This can help insurance claim adjusters and/or the court determine how the accident happened and who is at fault. If the area is clear, you should leave the vehicles in their resting places until the police allow you to clear the area. While you wait for the police to arrive, take as many photos as you can of your vehicle damage, your injuries, and nearby landmarks. These photos could be vital to your recovery.
When the police respond to a car accident call, they will want to conduct a preliminary investigation as to how the accident occurred. Answer their questions honestly, but do not admit fault in any way, even if you believe you are at least partially to blame for the accident. Saying anything like "I'm sorry," can be misconstrued as an admission of guilt, and the police will include your statements in their report. Say nothing that could implicate you as responsible for the accident. When the police finish their questioning, they should allow you to leave.
You may or may not be able to drive your vehicle home depending on its condition after the accident. However you leave the accident scene, your priority should be your health and safety. See a doctor immediately, even if your injuries are minor. A physician can check for internal injuries and provide you with a medical report that lists your injuries and prognosis for recovery. You will need this document if you intend to seek compensation for your medical expenses, pain and suffering, and related damages resulting from the accident. It will also be important for filing an auto insurance claim.
Typically, the first step in damage recovery after a car accident is to file an insurance claim. California operates on a fault system for car accident claims, meaning that when a driver causes an accident with another driver, the injured driver can file an insurance claim against the at-fault driver to recover their losses. If the at-fault driver's auto insurance policy includes enough coverage to fully compensate the claimant's losses, there may be no need for the claimant to file a personal injury suit against the at-fault driver.
California state law requires all drivers to purchase auto insurance policies that include bodily injury liability coverage and property damage liability coverage. A minimum coverage policy must include at least $15,000 in bodily injury liability coverage for a single person, at least $30,000 in bodily injury liability coverage for a single accident, and at least $5,000 in property damage liability coverage. California law also strongly recommends that drivers carry uninsured motorist coverage as well, which takes effect if an at-fault driver does not carry auto insurance. California has the highest number of uninsured and underinsured drivers in the country, so it is a good idea for all licensed drivers to acknowledge the potential value this type of coverage can provide.
Dealing with insurance companies is rarely an easy or pleasant experience. Simply put, an insurance company has no incentive to pay out on a claim because doing so loses money for the company. When you file an auto insurance claim, a claim adjuster will be assigned to your case, and they will investigate all aspects of your claim. Many insurance claim adjusters will look for any reasons they can find to reduce a claimant's settlement or outright deny a claim.
Hiring an Elk Grove car accident lawyer is one of the best ways to defuse any potential problems with an insurer before they begin. When an attorney helps you draft your initial claim letter or drafts one on your behalf, the action adds authority to your claim and reduces the chances of any undue resistance against a legitimate claim. If you experience any unforeseen issues when dealing with an insurer, or if you believe the insurer is operating in bad faith, your attorney can help you address these issues as well.
While you may be successful in securing an insurance settlement after your car accident, there is no guarantee that it will provide full compensation for your losses. If the driver who caused your accident does not have insurance or does not carry enough coverage to compensate for the full extent of your losses, an Elk Grove car accident attorney can help you hold them accountable through a personal injury claim.
To start this process, you will need to draft a Complaint that outlines the full scope of your damages as well as your reasoning regarding why the defendant is responsible for those damages. Proving negligence is paramount in any personal injury case; you must show that the defendant named in your claim breached a duty of care and directly caused your claimed damages. Additionally, you must prove that all the damages you include in the claim are the direct results of the defendant's negligence and not some other cause.
Once you complete the drafting of your Complaint, your attorney can help you file it with the local court. The court will then serve an official copy of the Complaint to the defendant, providing them an opportunity to submit an Answer. At this point, your case can proceed in one of two ways. The defendant may accept their liability and agree to your demands for compensation, or the defendant may dispute the claim. If the defendant knows there is no way for them to avoid liability for the accident in question, it is in their best interest to agree to a settlement as quickly as possible.
If the defendant disputes the Complaint in any way, the case may then proceed to a trial. A defendant may argue that your demands for compensation are excessive, or they may outright deny liability for the incident in question. If you and the defendant cannot agree to a settlement, the case will then proceed through litigation. This will cost both parties additional time and money in legal fees, and there is no guarantee that either will be satisfied with the outcome of the case.
One of the most important benefits of hiring legal representation to assist you with your car accident claim is the fact that an experienced attorney can accurately assess the full scope of your claimable damages. It is common for injured car accident victims to overlook available channels of compensation and settle prematurely for much less than they could have secured with the help of an attorney.
Car accidents can easily cause many types of damages. Your car accident claim could potentially yield compensation for:
Medical expenses, both immediate and future. California law allows a personal injury plaintiff to recover compensation for any and all medical expenses resulting from a defendant's negligence. This not only includes immediate medical costs like hospital bills, ambulance or airlift fees, surgery costs, and prescription medication costs, but also long-term costs for rehabilitation, therapy, and other ongoing treatments necessary after the accident.
Lost income, including lost future earning capacity. If your accident leaves you unable to work while you recover, you have the right to claim wages lost during the recovery period in your personal injury claim. Some car accidents can cause catastrophic injuries that result in permanent disability and inability to work. If your accident leaves you unable to return to work at all in the future, your Elk Grove car accident lawyer can help you recover compensation for your lost future earnings as well.
Property damage. You have the right to claim the cost of repairing or replacing your vehicle damaged in the accident.
Pain and suffering. California law allows a personal injury plaintiff to claim compensation for noneconomic damages resulting from a car accident. These noneconomic damages can include physical pain, emotional distress, and psychological trauma resulting from an accident. The amount the plaintiff receives typically depends on the severity of their injuries and their doctor's prognosis for their recovery.
Some car accident victims may also receive additional compensation in the form of punitive damages or restitution when defendants are criminally negligent or cause accidents while committing other crimes. When a civil court judge awards punitive damages, they typically do so based on the overall wealth of the defendant. Wealthier defendants will pay more punitive damages as a means of discouraging them from engaging in similar behavior in the future. If the defendant faces criminal charges for the accident, the judge overseeing the criminal case may include restitution to the victims of their actions as part of their sentence.
Unfortunately, some car accidents result in fatal injuries. When a car accident victim dies, their surviving family has the right to pursue a wrongful death claim in the place of the personal injury claim they could have filed had they survived. Wrongful death claims function very similarly to personal injury claims with a few key differences. California state law dictates that beneficiaries under the laws of intestate succession have the primary right to file wrongful death claims. This generally includes surviving spouses and grown children, but other relatives may file wrongful death claims if the deceased had no closer kin.
A wrongful death claim can secure many of the same damages as a personal injury claim. For example, a wrongful death claimant can potentially recover the cost of their loved one's medical treatment following their accident up until their death, and the surviving family can recover compensation for the financial support they lost due to the death in question. It is also possible to recover funeral and burial costs and noneconomic damages for loss of consortium, guidance, affection, and care the deceased provided.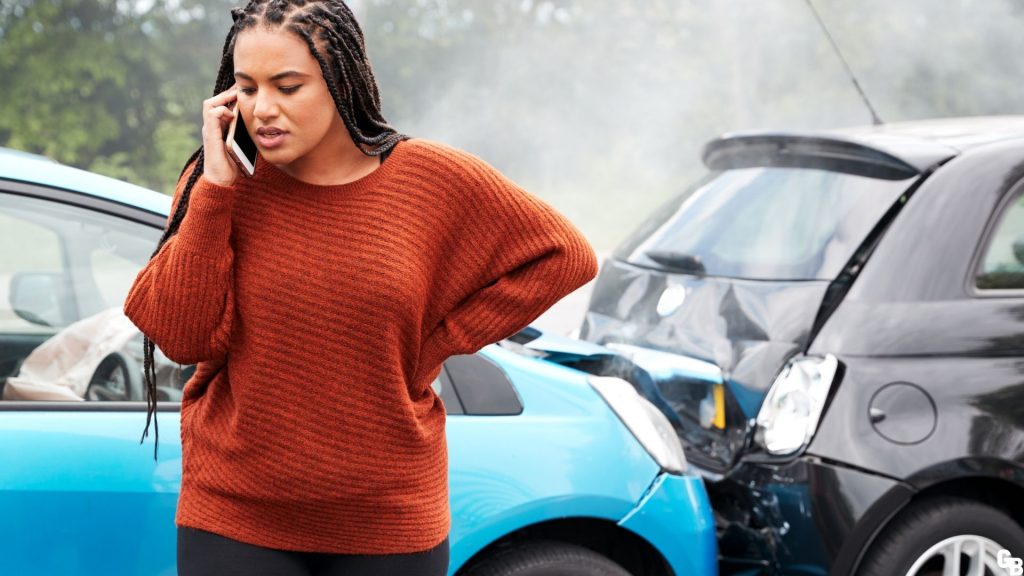 A good Elk Grove car accident lawyer should begin handling your case by determining the party or parties responsible for your damages, as well as the full extent of your damages. They should then focus on proving the elements of negligence as they apply to your situation. For example, your attorney should help you identify the driver who caused your accident and examine the circumstances of the accident to determine how they violated their duty of care and caused the accident.
Your attorney should also help you determine whether you potentially bear any fault for the accident in question. California enforces a pure comparative negligence law, meaning a plaintiff may still recover compensation for damages even if they are partially responsible for causing those damages. Unlike states that bar recovery when a plaintiff's fault is 50% or more, California enforces no such threshold. Therefore, it is legally possible for a plaintiff to be 99% at fault and still recover damages. However, the plaintiff loses a percentage of their damage award equal to their percentage of fault for causing the accident. For example, if the plaintiff claims $300,000 in damages but an investigation reveals them to be 50% at fault for the accident, they could only receive 50% of the case award, or $150,000.
Most car accident claims settle outside of court. Settlement offers both plaintiffs and defendants an expedient option for settling their disputes. If the parties can agree to a mutually agreeable settlement, the case can end without lengthy litigation. Your attorney can help you determine what an acceptable settlement offer would be and assist in negotiating the final terms. If the defendant is unwilling to compromise, they can help you prepare for the litigation process.
A car accident can potentially be a life-changing event. If you were following the rules of the road and driving safely when another driver hit you, causing severe injuries and economic losses, a personal injury claim may be your best chance at recovering your damages. Navigating a personal injury claim is much easier when you have reliable legal counsel on your side. The car accident attorneys at Guenard & Bozarth, LLP can provide the skilled representation you need in this difficult situation.
Our firm has extensive experience assisting clients through the most complex car accident claims. We understand the devastating losses a car accident can inflict on a driver and their loved ones and have successfully helped many past clients obtain substantial recoveries from their car accident claims. If you or a loved one suffered injuries due to the negligence of another driver, we can help you hold them accountable with a personal injury claim. When you are ready to discuss your legal options with an experienced and compassionate Elk Grove car accident lawyer, contact Guenard & Bozarth, LLP to schedule a consultation with our team.
We will promptly investigate your car, motorcycle or truck crash to pursue maximum damages.
If you were injured by someone's animal or unsafe property, we hold that owner accountable
Wrongful death is a legal term referring to a person who is fatally injured as a result of the negligence of another person or entity.
We fight back when legitimate claims are unfairly denied by insurance companies.
Bad faith litigation is becoming more common as the insurance industry continues to engage in dishonest practices that trample the rights of policyholders.
INSURANCE COMPANIES KNOW US BECAUSE THEY'VE PAID OUR CLIENTS OVER
$130 MILLION DOLLARS.