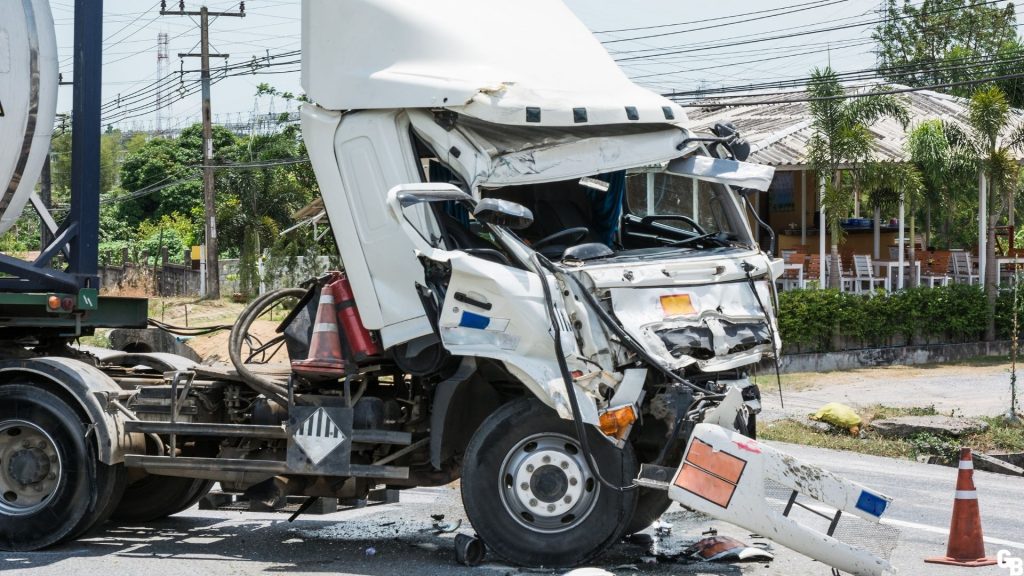 On the road, there are few experiences more devastating than becoming involved in a truck crash. Even more so than regular vehicle accidents, truck accidents often lead to serious injuries, such as traumatic brain injuries, spinal cord injuries, and broken bones. Trucking accidents can also lead to death, in some instances.
Any given semi-truck is likely much heavier than your average car. So, whenever a truck gets into a crash with a much smaller vehicle, the smaller vehicle is likely to suffer the brunt of the damage. This typically takes the form of substantial property damage (such as a totaled car), as well as serious injury to the car's driver.
If you or a loved one has experienced injury or death due to a truck crash, then know this: You are entitled to receive compensation for what you have suffered. Your settlement should not only account for the likely extensive medical bills you're faced with, but also, you should be compensated for the pain and suffering you've experienced.
To increase the likelihood that you receive an adequate settlement, it is crucial that you work with an experienced California truck accident attorney, such as those at Guenard & Bozarth.
Simply put, yes, it is absolutely worth it to work with an accident attorney after you have been injured in a truck accident. In fact, in most cases, you will need an attorney to maximize the chances of receiving a fair settlement. Without an attorney, it can be extremely difficult to earn the compensation you are deserving of — this is the case, throughout the legal process following a truck accident.
For instance, right from the very beginning, a qualified trucking accident attorney can help you communicate with your insurance provider. If you have never been involved in a vehicle accident before, you might not realize just how much of a challenge this can be. In fact, much of the time, insurance companies are waiting for you to say something that could be misconstrued as an admission of partial fault. For this reason, you have to be incredibly careful with your words when speaking to any insurance provider.
Don't forget that insurance companies are just that: companies. This means that they are profit-driven businesses, and this is reflected in their response to trucking accidents. The primary goal of an insurance provider is to pay you the lowest settlement that they can reasonably get away with.
If you opt to work with an attorney, you'll have someone who understands exactly how to best communicate with insurance providers. Your lawyer will ensure that nothing is said to give the impression that you are at fault for the accident.
Additionally, if your claim ends up being taken to court, a truck crash attorney is an invaluable asset. In court, you will work to receive the damages that you believe you're owed. Without any prior knowledge of personal injury law or the legal system, it can be difficult determining how to prove anything to the court. What type of evidence will you need in order to receive the damages you're after?
This is even more complicated when it comes to non-economic damages. With economic damages, you are at least able to provide documentation to the court, which can empirically show that you lost these funds. However, that is not the case for non-economic damages, which are important to a successful truck crash claim. You are just as deserving of the appropriate non-economic damages as you are of economic damages.
Non-economic damages generally relate to how your quality of life was impacted, after the truck crash. These are often known as "pain and suffering" damages. These damages provide compensation for factors like physical pain or disability, trauma and emotional distress, and so on. If you lack experience with the personal injury court process, then you might have no idea where to begin, when it comes to earning non-economic damages. With an attorney, it is far more likely that you'll receive whatever non-economic damages you are entitled to.
If you have just experienced a trucking accident, you're probably overwhelmed and confused — that is to be expected. It can be difficult motivating yourself to seek out and hire an attorney. An experienced attorney can help you through the settlement process as quickly as possible. That way, you can focus on your recovery.
If you've been involved in a California truck crash, then it's vital that you get in touch with a lawyeras soon as possible. Before you begin speaking or negotiating with your insurance provider, you should hire a truck accident attorney to get the best possible outcome.
After you've hired a personal injury or accident attorney, they will be able to provide you with several important services. Whether your case is settled outside of court or goes to trial, a lawyer has many important duties.
One of the first actions your truck accident attorney will take is to begin a thorough investigation of the crash. While your insurance provider or local law enforcement might have performed their own investigations, these generally aren't going to provide sufficient evidence to prove fault or negligence. These are typically surface-level investigations and are not nearly as in-depth as the investigation your attorney will perform.
It is your lawyer's goal to learn as much about your case as possible, so that they can form a strong argument for the other driver's fault. It's important that your attorney have a detailed understanding of the extent of your injuries, as well as the nature of those injuries. Your lawyer will closely examine:
Your medical treatment history
Medical expenses, both past and projected
Police reports of the accident
Surveillance footage, if available
Witness statements, if available
Photographs of the scene of the accident
After taking a look at all of these factors, your truck accident attorney will be prepared to issue a demand to the insurance provider of the liable party — assuming that you aren't the at-fault driver, the liable party will be the other driver or vehicle manufacturer.
Often, this demand will lead to a settlement, and the case will not need to be taken to court assuming that the settlement you're offered is fair. If you are unsure about this, your lawyer will go over the offer with you. They will be able to explain whether they believe this offer to be reasonable and if they believe that you should take the case to court. Your attorney will guide you on how to best respond to this initial settlement offer.
Keep in mind that, in most instances, it isn't the initial settlement offer that will be accepted. Even if the truck accident case is settled outside of court, it is still likely that your attorney will first have to issue one or more counteroffers, before reaching something satisfactory. Further, your attorney will probably wish to wait until the full scope of your injuries is understood before they are willing to accept a settlement offer. It is always possible that your injuries are more severe than what was originally believed, and if you're too quick to accept a settlement, you could end up receiving considerably less than you deserve.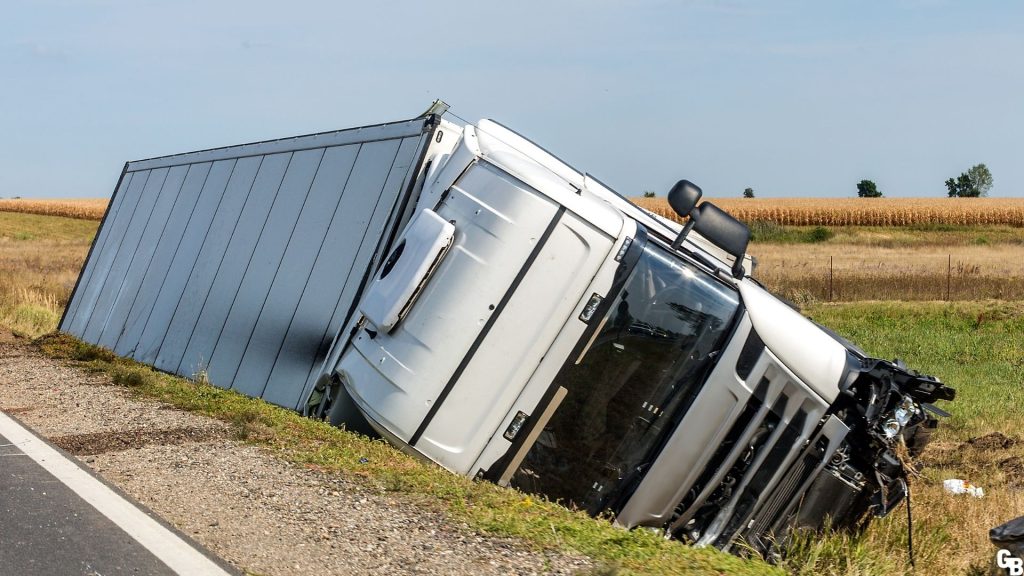 If you are unable to reach a satisfactory settlement with the insurance provider, then it may be necessary for you to take the claim to court.
Your attorney will open this process by filing a complaint; this is a legal document that outlines the legal argument you intend to use, the facts or evidence supporting these arguments, as well as what you're currently demanding in compensation. This complaint will then be served to the defendant, who will answer it.
At this point, you will begin exchanging key information with the defendant, which can be used as evidence in court. This is known as the discovery process. In personal injury cases, this stage of litigation will generally involve requesting various documents, interrogatories, and depositions. It's common for this process to last several months before the claim can move forward.
At last, you will be ready to move on to trial — however, keep in mind that it isn't often that a personal injury claim (such as a truck accident claim) reaches a trial. More often than not, the case will be settled prior to reaching this stage. If the claim does end up being taken to trial, your attorney will continue to aid and support you until a conclusion is reached.
Your attorney will be available to assist you with every step in the litigation stage, no matter how far you proceed.
Another reason that someone may hesitate to hire a truck accident attorney is due to finances. After all the medical expenses you've likely had to manage, it can seem impossible that you'd be able to afford a lawyer. However, it's important to keep in mind how personal injury lawyers are typically paid.
Essentially, personal injury attorneys will charge their clients a contingency fee. This is a unique way of charging clients and isn't seen in most other legal specialties. Generally, attorneys (who don't specialize in personal injury) will charge their clients an hourly fee for their services. Some may even charge clients a flat rate. Still, a personal injury lawyer will employ neither of these methods.
Due to this contingency fee, your attorney will not be paid anything, unless you receive compensation from the case. If you are unable to recover any money from your case, then the law firm won't receive any payment.
If you do receive any amount of compensation, however, your truck accident attorney will collect a portion of this. Depending on the firm you are working with, your attorney may charge a slightly different contingency fee. For instance, most personal injury firms will take 25 to 40 percent of the money you receive. It's common for lawyers to take approximately 33 percent of whatever you're rewarded — so, they receive about one-third of your total settlement.
If you are able to settle the case before it reaches court, then the contingency fee will likely be lower than if you reach trial. If the case ends up being taken to trial, and then a jury verdict is reached, it's entirely possible that you may be asked to pay your attorney around forty percent of the reward.
Whenever you're concerned about the contingency fee an attorney plans to charge, feel free to discuss this with them, before signing a contract. If you're at all confused, make sure to ask your attorney to explain their contingency fee process to you.
Aside from tending to your own health and wellbeing, one of the first actions you should take after being injured in a truck accident is hiring an attorney. From the onset of the process, your lawyer will be able to help you receive the settlement you truly deserve — even if the insurance provider's initial offer is on the lower side. Your lawyer understands just what kind of compensation you are deserving of, thanks to their extensive experience handling personal injury cases. This is an important asset to have, as you fight to receive an adequate settlement.
Truck accidents are often severe and can lead to serious injury. At Guenard & Bozarth, we're available to help all individuals who were injured in a truck crash, no matter the severity or nature of the injury. We promise to fight for fair compensation, ensuring that you receive the appropriate economic and non-economic damages. Guenard & Bozarth has extensive experience with truck accident cases.
Interested in scheduling a consultation? If that's the case, then simply get in touch with us through our website or by phone. We have offices in Elk Grove, CA and Sacramento, CA.
We will promptly investigate your car, motorcycle or truck crash to pursue maximum damages.
If you were injured by someone's animal or unsafe property, we hold that owner accountable
Wrongful death is a legal term referring to a person who is fatally injured as a result of the negligence of another person or entity.
We fight back when legitimate claims are unfairly denied by insurance companies.
Bad faith litigation is becoming more common as the insurance industry continues to engage in dishonest practices that trample the rights of policyholders.
INSURANCE COMPANIES KNOW US BECAUSE THEY'VE PAID OUR CLIENTS OVER
$130 MILLION DOLLARS.
Never in my life did I think I would recommend an attorney. Somehow God sent this angel of an attorney to assist me in my personal injury lawsuit. I was told by lawyers in Bakersfield that my lawsuit was frivolous because there was money in it.
I live in Elk Grove where we don't always have a lot of choices. Lawyers are one area where we have few good choices. I wanted to work with a local law firm after my motorcycle accident, and I chose Glenn Guenard and Ross Bozarth.
My daughter was involved in an automobile accident in an intersection on her 17th birthday. The other person said it was her fault and my daughter said her light was green. I am not the sort of person who sues but my insurance